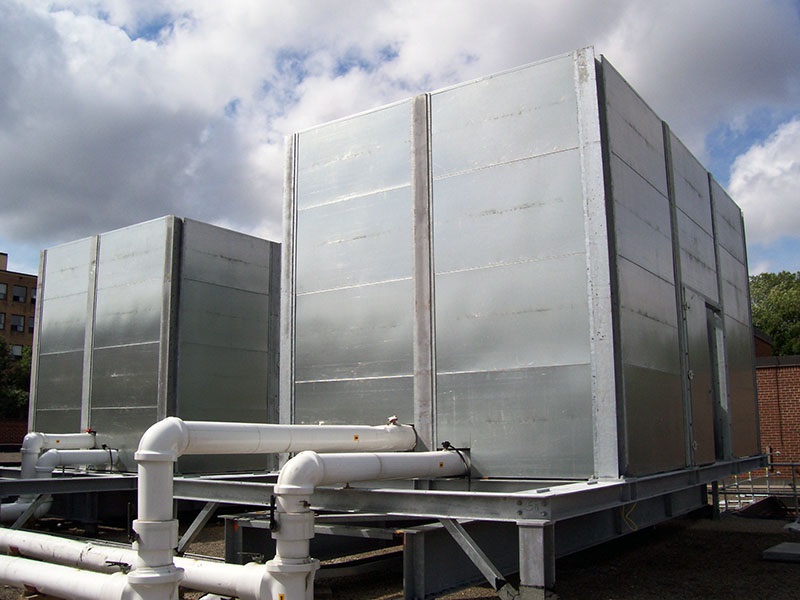 Acoustic Enclosure Manufacturers
The Acoustic Enclosure are used where both simple and effective sound screening or noise encapsulation is desired . The flexible system makes the machine room walls particularly viable for the construction of separate rooms in production and storage locations as well as offices for shop foremen, controls room, crew's quarters, storages rooms etc. and for noise encapsulation of machines and production systems by ventilators compressors, generating systems etc. Enclosures use Acoustic Absorption Panels combined with equipment such as; Acoustic Doors and Windows, Sound Attenuators, Acoustic Louvre's, Fans for a complete and cost effective noise control solution. They can be design and manufactured for both interior and exterior applications.
Benefit: The modular construction of Acoustic Enclosure leads to the system being: able to be set up and installed on-side able to be part of both small as well as large encapsulations able to be expanded or changed in step with production expansions etc. able to be set up as an extension of other elements able to be delivered either as parts or as a complete job. All in all, it gives great flexibility, which makes the system ideal for innumerable purposes.
Usage: Sound Absorbers, Noise Barriers, Dimensions: As per customise
Colour: Products are available in any RAL colour (full RAL colour selection chart available upon request). Custom colour matching is also offered.
Video Space